Classic Room
---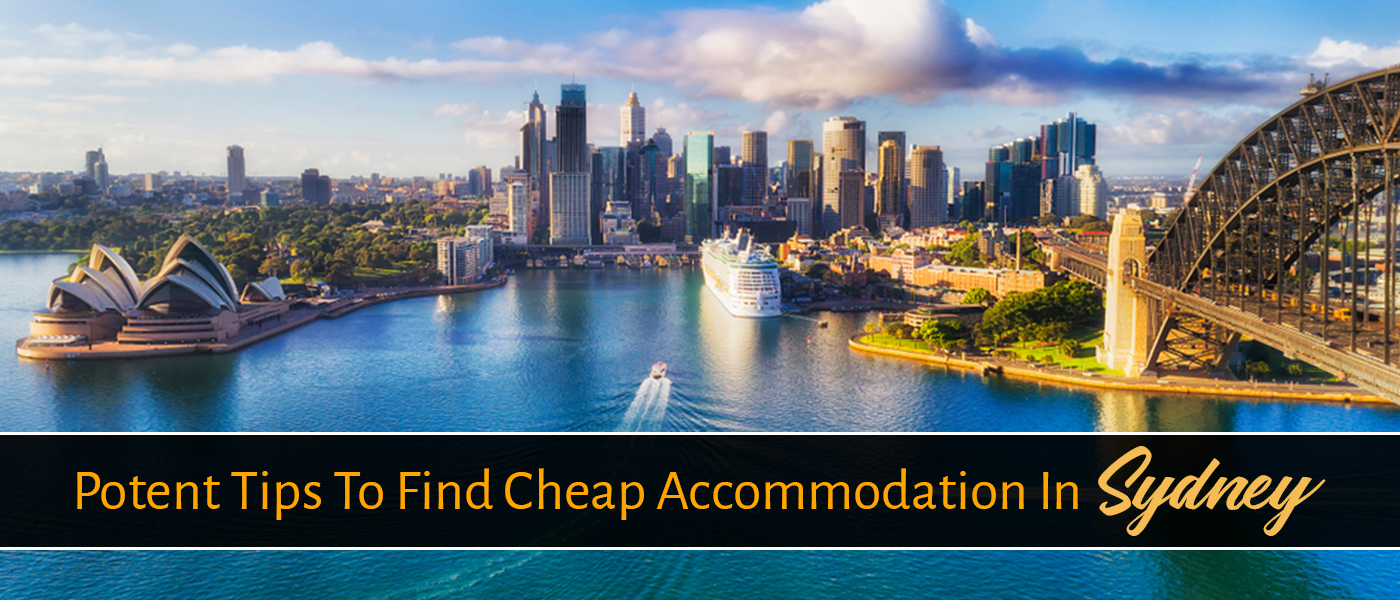 About the room
Potent Tips To Find Cheap Accommodation In Sydney
---
A traveller always seeks an unforgettable holiday filled with adventure, fun, and humour. But there are certain factors that need to be spot on for a perfect holiday, such as getaways, hotels, and other activities. Amongst these, an ideal hotel plays a vital role in making a holiday perfect.
Here are certain budget-friendly tips that can be helpful in choosing a perfect hotel accommodation in Sydney for your stay within your budget.
Check out the reviews
Checking out the review is the most important part of finding a good motel.

It reduces a lot of the time that you would be investing in finding an ideal motel for your stay.

Reviews indicate the raving factors of a motel, which can shortlist them and add them to your list of perfect motels to stay.

So before booking your stay check out the reviews of that motel given by their previous customers on websites that are designed to do so.
New research by TripAdvisor has denoted that,
96% of bookers consider reviews are important to them when they are searching for a hotel.

79% of visitors read between 6 and 12 reviews before making a decision to book a room.

88% tend to filter out hotels that have an average rating below three.

85% agree that a thoughtful response to a review improves their impression of the hotel.
Compare the prices
Price is always the prime factor while choosing an ideal hotel.

Cross-check or compare the prices with various other hotels before booking any hotel.

While doing this, you will find hotels which provide the same facilities and accommodation but the price charged by them vary a lot.

It is a common belief that high costs offer a lot better experience.

Sometimes comparing the prices can end you in getting a beautiful and outstanding staying experience at a cost-effective price.

You can also go for booking your desired hotel early as this may save you a lot of your money as you can get the benefits of early booking rates.
Sign in for savings
That one minute you spend in signing up on a hotel or booking website can amount to some great savings.

There are many booking sites that offer a rewards program where you can earn credit or free nights after a certain number of bookings.

If you're hesitant to sign up with the fear of your inbox getting flooded with e-mails, then there is a need to overcome this fear.
Be on the lookout for last-minute deals
You will always find websites and applications that can help last-minute travellers score low rates on quality hotel rooms.

Some travellers reported that they found deals as much as $100 cheaper on certain apps than the prices listed on other popular sites for booking hotels.

You can book up to a week in advance with numerous websites.
Bid on a room
Bidding on a room can produce solid savings, but you have to take the risk of leaving things a little to chance.

There are some websites who have a feature that allows you to select neighbourhoods and star levels when you bid but doesn't reveal the name of the hotel until the bid is accepted.

These websites also let you use the site's regular listings to get a sense of hotels available in your desired area and star level. But you have to be flexible too in this case.

When you're ready to make a bid, you must start where you are comfortable and then try again in case the bid is rejected. Getting discouraged won't help.

However, there is one con to this method. As soon as the bid is accepted, the amount is charged from the credit card and the reservation can't be cancelled afterwards.
Explore alternative accommodations
You can always look for alternative accommodations when you don't get the room in the hotels you desired for.

You can look for motels.

Motels are for budget travellers who are looking for a short stay.

They are more serene and travellers can enjoy their day.
Pick a neighbourhood that is not in the heart of the city
Staying in the middle of the city in a prime location will any day cost more. You can always save a few bucks by staying away from the city centre and near public transportation for easy downtown access.

Let me denote this with an example from Chicago. A booking at the Hyatt Regency O'Hare can be made for $79 per night. This hotel is just a few minutes' walks from the Chicago Transit Authority's Blue Line which gives easy access to the airport and downtown Chicago.

However, you could be spending $125 per night if you are opting to stay at the Hyatt Regency downtown.
Check out our location near Olympic Park!
Choose a motel by location
For making your stay merry, it's really important to select a motel which is perfect and in accordance with the holiday you want to experience.

Make sure that the motel you choose is located at a nearby location of the destination you are travelling.

You can book your stays at Sydney's one of the most iconic hotels, Liberty Plains Motel and avail special deals on your stays.

Sydney is a vastly spread city.

Hotels and main attractions are spread across a few main spots around the harbour and also in the central business district and into the inner city suburbs. These suburbs include Surry Hills, Elizabeth Bay, Kings Cross, Darlinghurst, Chippendale, Redfern and Newton. Beach suburbs like Bondi and Manly are also considered among the main accommodation hubs.
Motels can be a good option to stay than hotels in many cases. Read these 3 reasons why choosing a motel to stay can be fruitful.
1. Lower Cost
Motels are generally less expensive, so saving a bundle of an amount can be possible if you consider them over hotels.

You can also look for motel chains anywhere and also avail yourself the advantage of the loyalty point systems that many motels offer.
2. Less Formal
Hotels are considered to be fancier than motels because they cater to business travellers as well as families and single tourists.

This might sound good, but a fact is that families usually prefer a more relaxed setting.

Most motels aren't as rushed as hotels, so the staff seems more relaxed. They can easily cater to your needs and contribute to a more family-friendly environment.
3. More Compact
Hotels come in all sizes and shapes.

The problem of kids getting lost here is a commonly occurring when they wander off to find a vending machine or use the pool.

Also, there are chances that you are separated by a few floors if you're taking two rooms.

On the other hand, motels are much smaller, with usually just one or two stories. This helps in avoiding any unwanted circumstances while travelling.
Experiences provided
For the best travel experience, the type of motel you choose plays an important part.
So before booking your stay have a close look at all the types of accommodation provided by the motel.
Some good motels like Liberty Plains Motel provide their accommodated guests with a chance to enjoy the local recreation facilities including:
ANZ Stadium

Homebush Bay

Olympic Park

DFO Warehouse and other direct outlet shopping.
The next time you head out to Sydney, you should consider these options to save money on accommodation.
Also, try getting out of the hotel mindset! You can easily reduce your expenses, freeing up more money to do activities, eat out, drink more, and experience Sydney like never before. The plethora of booking websites and the internet will always be on duty to help you find cheap accommodation!
The Liberty Plains Motel is the perfect accommodation for business, leisure travel or an overnight stay in Sydney. It is equipped with standard twin rooms, deluxe queen rooms, deluxe family rooms and a deluxe 4 bedroom fully furnished house that ensures your stay to be comfortable.