Classic Room
---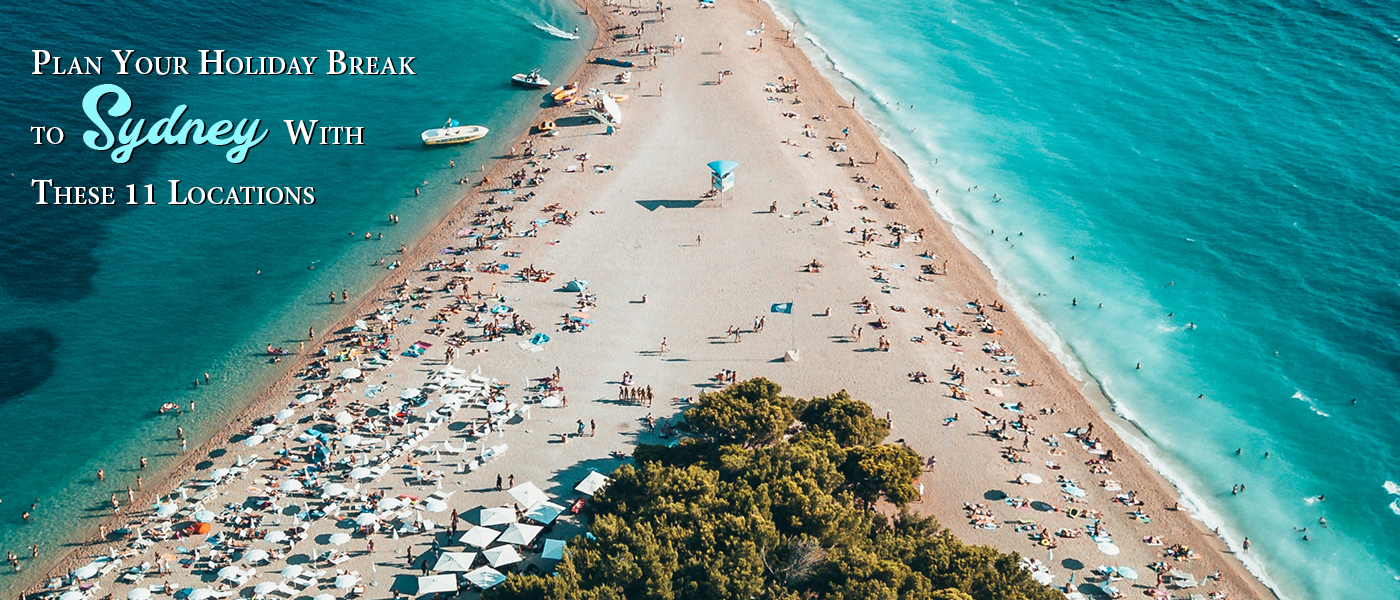 About the room
Plan Your Holiday Break to Sydney With These 11 Locations
---
Situated in the midst of Australia, Sydney is a glorious city that boasts of its gorgeous beaches, amazing weather and applaudable architecture. Known as a tourist's paradise, Sydney is a city where you can explore so many places. From boutique galleries to grand museums to coastal beaches, Sydney has it all. Sydney is vast!
So without following a strict itinerary, directly jump into the bucket list of attractions near Olympic park that we have enlisted for you. Let us explore Sydney together.
1. Visit Sydney's Opera House
Sydney and its Opera house go hand-in-hand. On thinking about Sydney, the first thing that comes to our minds is Sydney's Opera House.
This stunning building has everything for everyone. Sydney buzzes with events every night and the Opera house is not an exception.
Did you know, that Sydney's Opera House is considered as the architectural wonder of the world? As the name goes, the Sydney Opera house was built for Opera. On your way to an Opera, you will have to climb the steps, enter inside the iconic sails and feel a different experience altogether.
Also, the world-heritage listed building looks gorgeous as it gets illuminated beautifully at night.
Enjoy an event or a performance and as you do so, don't miss out on the delicious food served at the Opera House.
2.Have an invigorating swim in Sydney's famous beaches
It is obvious by now, that Sydney is a beach town. Sydney's beaches are an ideal place for picnics with friends and family.
Sydney's Bondi Beach is the most famous beach in Australia and an exemplary place for hangout.
The place is never at rest and to your amaze, you could spot a National or International celebrity walking leisurely at the beach. So, the beaches of Sydney are the ideal place for a seaside picnic. And as you immerse your toes in the soft white sand of Sydney's tranquil beaches, you could watch different kinds of birds stretching their wings and water dragons. Such a relief, isn't it?
Sunrise or sunset, you cannot miss out to feel the surfing waves of the serene beaches.
So, go to enjoy the beach lifestyle in Sydney!
3. Climb the tallest arch bridge in the world
The experience you take climbing this iconic bridge could be one of the unforgettable ones! Sydney Harbour Bridge is the tallest and the largest steel bridge in the world. So when you climb it, with a group of people climbing and an experienced Climb leader, you will be prepared in advance with some health and safety essentials. Moreover, the bridge climbing expeditions are invigorated by musical serenades.
Remember, the iconic building is a well-known heritage of Sydney and climbing the Harbour bridge is truly an extraordinary experience.
4. Trotting the royal botanical gardens
The 65 hectares beautiful landscape sits in the centre of Sydney and is a few minutes walk away from the Opera House.
Approximately, 5 million people visit every year to learn the history and interesting facts about the botanical garden.
So, leisurely make your way to these royal gardens and watch a variety of plants and flowers that add elegance to the royal botanical gardens.
And as you pass into the oldest botanical garden, you could also observe flowers, trees and plants from across the world.
5.Explore Sydney Museums
Fascinated for the past? Sydney's museums are a reflection of the city's past, present and future. Stare at the tall ship or submarine at the Australian National Maritime or get awestruck watching dinosaur skeletons the Sydney museum, visiting a museum will always be noteworthy.
The Powerhouse museum exhibits a range of the steam engine, innovation and technology and also has plenty of interactive experiences. If your kids are accompanying you, then they are surely going to love how Sydney uncovers its history.
6. Koalas, giraffes, penguins – embrace them
Sydney is also known for its famous zoo – Taronga zoo. If you are with your family, then this place will surely delight you. A diverse range of animals will surely keep you hooked.
Do you ever get a chance to hug a koala or play with penguins? Taronga Zoo is home to a diverse range of animals.
To our surprise, it is also possible to sleep at night in the zoo, gazing at the blue sky. The zoo is passionate about conservation and provides people with safari-style tents.
7. Shop extensively
Sydney is a shopper's paradise. From designer labels to independent boutiques, to buzzy street markets, you will find everything at Sydney. Although you can find funky boutiques towards Oxford-street, Bondi Beach and Paddington. The grand Queen Victoria building is one of the most beautiful shopping centres in the world.
Now, we can almost guess what you are thinking about?
The strand arcade is the place where you can find Australia's famous Akubra hats, worn by prime ministers and presidents. And if you are contemplating to buy a classic pair of leather boots, the best place to buy in Sydney is George Street, near the strand. The special thing about shopping in Sydney is that shopping ranges from street shopping to extravagant malls. And if you are looking for some bargains, head to Pitt street mall to grab the big names in the fashion world.
8. Get nostalgic at the Hayden Orpheum Picture Palace
The idea of having a sneak peek of a picture theatre of grandparents era is in itself liberating.
So, Hayden Orpheum Picture Palace is a gorgeous little cinema and a must visit when you are in Sydney.
The cinema is age-old. It was established in 1935 and is a window to the 30s era.
The uniqueness about the theatre is that each movie session here starts with a theatre organ. It is quite different from a theatre organ played these days. Further, the picture palace also organises themed movie nights which are worth looking forward to.
9. Eat like a king
The food here is fantastic. Sydney being a multicultural land offers various kinds of food. Chefs in Sydney, bring culinary expertise on your plate from different regions across the world. Scrumptious seafood caught daily, fresh produce, and superb wines together make Sydney a top food destination. The great atmosphere and behind scene tours are a perfect catalyst to satiate your taste buds.
Moreover, you would be amazed by the eating outlet options the city has. Sydney offers a variety of eating options for tourists from affordable cafes, pubs and rooftop bars.
10. Sydney's historic pub crawl
Till date, pubs have a significant place in Sydney's culture which continues since the early days of European settlement.
Sydney is rich in stories and pubs are a great way to uncover the stories.
Attending a 4-hour historic pub crawl will take you to four of the oldest pubs in the city where you get to know about the dark and fascinating history of the area.
11. Get sporty
Even if you are not into sports, SCG will magically absorb you in itself.
SCG is a place where could catch any game of your interest. SCG is quite happening on weekends. You can find a wide variety of games from cricket to rugby organised at SCG on every weekend.
Here, you will be able to spot Sydney's love and passion for sports.
Besides engaging in favourite sports, you may even want to buy some souvenirs for your family and friends back home.
Lastly, Sydney has some best hotels in the world, where you can stay and celebrate your escape. The hotels of Sydney have a royal feel and are designed in the most contemporary manner. And the corridors of the hotels are as posh as the hotels are from inside.
Whether you go for a holiday or for the rest of your life, Sydney is a place that can take away your heart. We have mentioned a few out of so many things to do in Sydney.
A holiday is what we all look forward to the whole year and to make the time special, we suggest you reserve a long break so that you could enjoy each and every moment with your loved ones.
The time is ticking for a holiday, so without a second thought, embark on your journey to Sydney!
We, at Liberty Plains Motel, offer 3-star motel accommodation with 4-star amenities for business people and families. We have a strategic location, having the Olympic park nearby and leisure activities in the vicinity. If you are in search of a good motel, contact us today!