Classic Room
---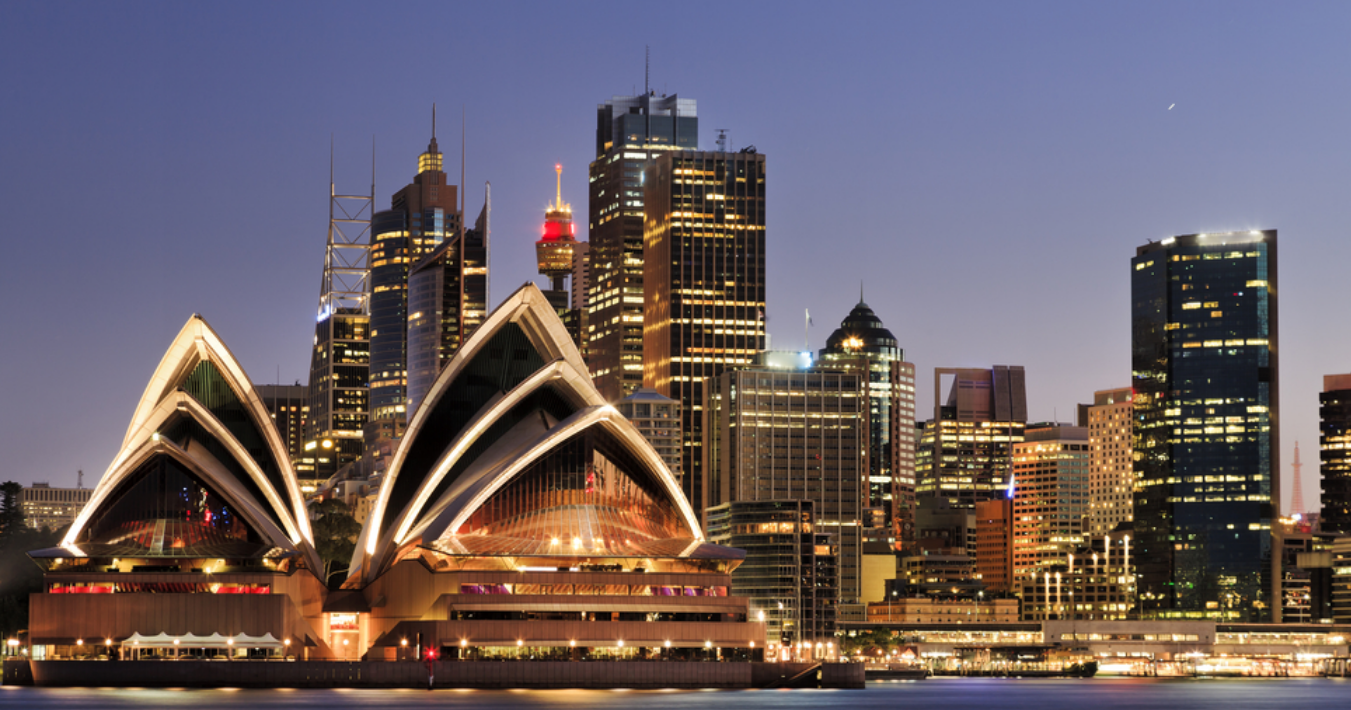 About the room
2 Days to See Sydney: The Guide You Need
---
Hello, fellow traveller!
Are you on a long trip taking only a day or two to admire a city and then move on to the next destination?
Are you looking to plan these 48 hours in a city to get the most out of it?
Well, don't you worry!
If you're going to be spending only 2 days in The Emerald City, then you need to have a full-fledged plan as to what you're going to be doing.
This guide isn't going to be one of those vague, "go here and go there" kinda things, we're going to get our hands dirty and get into the details!
Are you ready?
Here's a table of content before you dive into this super-duper blog.
Day 1 in Sydney
Morning
Circular Quay
Royal Botanic Gardens
Afternoon
Yummy Lunch
Sydney Harbour Bridge
The Rocks
Night
D&D
Day 2 in Sydney
Morning
Bondi Beach
Coogee Coast
Afternoon
Lunch
Ferry Ride
Night
D&D
Let's go!
Day 1 in Sydney
Sydney is such a cool place to stay in, but did you know that if you book your accommodation in hotel near Sydney Olympic Park, then it would be one of those nicer decisions that you make on your own.
Staying, even for two days, in an area where you'd be close to some of the coolest places is going to act as a bonus.
Morning
We're talking about Circular Quay here, which is probably one of the best locations to start your tour from. Being the main transport hub of Sydney, the Quay houses various cafes and restaurants where you can enjoy a great breakfast and get rid of your jet lag on this sunny day. The Quay is also known to have some of the best places to shop in Sydney.
From there move on to the Royal Botanical Gardens, from the east side of the Opera House. The garden has been made exceptionally, and you could spend an hour or two here, roaming around and taking in the serenity of the place.
It's not just the plants that you see, but you get astonishing views of the city as well.
Oh, and don't forget to click a lot of photos! They're going to come out wonderfully with the background that you'll be boasting.
Afternoon
Of all the places that you could grab lunch near the Quay and the garden, we're just going to talk about two.
Hey listen, if you're tired, you could go back to your hotel near Sydney Olympic Park accommodation.
Number 1!
If you're up for shedding a few dollars, (okay, a little more than a few) then you could walk to Aria Restaurant Sydney. The fine dining experience you get here, as you savour their dishes, you shall be left in utter bliss. Pick the outdoor seating option, and you get delicious food plus a great view.
Number 2!
For those of you who wish to get their hands dirty and would rather rejoice in the crazy street-style food, head over to the other side of the Quay to Ribs and Burgers. Affordable and mouthwatering are two words that would be the perfect description.
After your meal, you wanna take a walk across the Sydney Harbour Bridge. Since the bridge is super popular, you want to try to get a booking ahead of time so that you get that perfect sunset or sunrise walk.
You do have the free version of the walk as well. It really is your pick!
Then we're heading to The Rocks District where you'll find a great deal of history related to Australia. Each corner you turn, there will be a story that waits for you, bustling with market shoppers walking down the cobbled street, you'll feel at home.
Night
At the end of the day, all of the walking would have gotten you into a certain mood (a mood that we'd rather not mention.)
So you could either head to a pub in the evening or get a cup of coffee at the local cafes. A little chit chat later, you are now ready to enjoy the nightlife that Sydney has to offer.
Head back home to your accommodation in the hotel near Sydney Olympic Park and get dressed for the occasion of enjoying yourself.
A mere 20-minute drive from your accommodation would have to reach to Vernon's Bar where your nightlife could just begin. Serving crazy good drinks and food, it's the perfect choice to have a night of fun.
If you were to head back to the Quay after this, then you'd wanna visit the Opera Bar. Sip on your drink as you absorb the view of the Harbour Bridge.
Day 2 in Sydney
It's day two, and we're hoping you're not hungover. You did come back to your hotel near Sydney Olympic Park accommodation quite late. It seems like you had a fantastic night!
Well, you should be ready for your day out in our wonderful city again because of the locations and their essence.
Morning
Early to rise, you want to take a trip down to Bondi Beach and grab some delicious breakfast at a local cafe. We'd say try out Trio Cafe. It has some really excellent ratings.
The beach is about 40 minutes away, which, to be honest, is worth the trip. Once you are at the beach, take pleasure in the beauty that it has to offer and start taking a walk.
This walk will take you to the Coogee Coast. It's going to be worth your time. If you aren't a walker, these 6kms might seem to take a lifetime to complete, but then the views of the cliffs and bays around will cheer you up.
On your way, you will find some of the most popular spots where you could take a break and get some coffee or filling food.
Afternoon
For lunch depending on where you are, Bondi or Coogee, you have tons of options to pick from.
At Coogee, you have the super famous and fabulous, Coogee Pavilion and at Bondi, you have Bondi Icebergs that you could try out. Both these places are popular for all the right reasons.
If you wish, you could also go back to your Sydney Olympic Park accommodation, take a little rest and grab food at one of the street-style places near there.
Once you've filled your tummy with some food and drinks, you should be taking a ferry!
Yes!
There are ferries that take you from Circular Quay to Manly, which is a cheap yet wonderful experience to add to your list. From this ferry ride, you get to experience the Sydney Harbour with a different view and get an absolutely amazing view of the Sydney skyline.
Reaching Manly, you can take a walk down in Corso. The road is lined with gorgeous tall palm trees where you can get some of the most picturesque views. Click photos and slurp on some ice cream along the way.
On your return trip on the ferry, you shall get to experience one of the most beautiful sunsets ever!
Night
As the night approaches, you can head to either your accommodation in your Olympic Park motel or head to some of the coolest restaurants or bars.
One of the places that should be on your list (check it out online at your convenience) is The Winery. They offer modern Australian food in a space that has been styled the Bohemian way and features outdoor seating.
Super close, you'll find Bodega, which is a must-visit for all the wine fans! They offer some of the most creative Latin American foods in an amazingly colourful space.
One last suggestion that isn't a bar or restaurant but a club that almost everybody enjoys. Marquee is a contemporary nightclub which offers a casino! For your last night in Sydney, this club is a must. DJs like Armin Van Buuren and Hardwell have occupied their stage!
Finally!
Well then, at the end of the night, when it's time to go back to your 3.5-star accommodation with 4-star facilities, we'd hope that you were satisfied with what Sydney gave you.
There's everything here, from beautiful coasts to high-end restaurants and some amazing architecture to admire.
Liberty Plains Motel is a Sydney Olympic Park accommodation, located in Lidcombe. We offer a wide range of amenities for your travel necessities. We're located in a great area, right near Olympic Park, surrounded by multi-cuisine restaurants, best places to shop and local leisure events being organised now and then.