Classic Room
---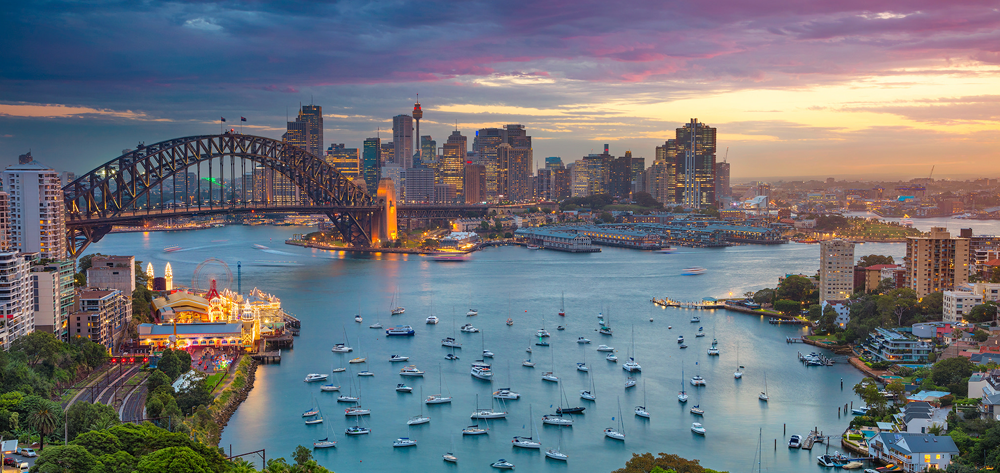 About the room
Spend The Winters in Sydney: 19 Incredible Experiences
---
People will tell you that the best time to visit Sydney is in the summers.
The hot sun shining at its brightest, warm sand on the beach, and everything as if it has been laid out for you!
It definitely is a wonderful time.
Would you think of taking a vacation during the oh so chilly winters?
The correct answer to this question would be "Sure, why not?" With a little more excitement, of course!
You should just go ahead and book our Sydney Olympic Park accommodation options.
Sun-Herald City2Surf
On 11th August 2019, Sydney will get down and dirty! Become a part of the fun run with its 14-km long course. You start running from Hyde Park and stop at Bondi beach, going through the streets of Sydney, up Heartbreak Hill to the end. Sounds wonderful, doesn't it? This way, you get to take a closer look at the city.
Oh, and FYI, it's a charitable event that brings happiness to over 900 charities.
Bondi Magic
As if there wasn't enough to fall for, Bondi beach comes up with more things to love each year. Starting from 28th June to 28th July, Bondi beach is going to be celebrating its 10th anniversary. Honest to God, it's going to be a winter wonderland with Bondi Beach Magic. They're going to have a skating rink, just saying!
Fleetwood Mac
Would you believe the Grammy-award winning band Fleetwood Mac could be performing two shows in Sydney? No? Well, do believe it, because they're going to be performing some of the band favourites and some new tracks on the 27th and 29th August at Qudos Bank Arena. So exciting, especially if you stay at Liberty Plains Motel, one of the best Sydney Olympic Park hotels!
Whiskey Live Sydney
At the exhibition, you will find fine spirits and some amazing collection of premium whiskey. Some internationally acclaimed distillers would be present with samples of their best whiskies. On the same days, 5th and 6th July, Rare and Old bar will be serving specimens of some of the most exclusive, rare and limited releases from distilleries.
The National 2019: New Australian Art
Showcasing new Australian art, the exhibition is hosted by 3 great institutions of Sydney: Carriageworks, Art Gallery of South Wales, and the Museum of Contemporary Art Australia. 29th March to 21st July has been and will be a great time for all the art lovers, enjoying their installations, performances and much more!
Why don't you already book accommodation in Sydney?
Sydney Tea Festival
Mark the date tea lovers! On 18th August, the Sydney Tea Festival makes a grand entry to Carriageworks with everything tea! Gain information about the benefits of tea and how it came into being, with learning about the perfect way to brew a cup of tea.
Breakfast with Mark Manson
The Star of Sydney will be hosting the breakfast event on 23rd July. Mark Manson will be inspiring each and every mind present at the event. In a world that is far from being perfect, he will provide hope. Also, what could be better than a Q&A with the New York Times bestselling author?
The July Christmas
Every day from the 11th to the 14th of July, the French market opens at The Rocks Christmas in July! With fairy lights and Christmas trees lined up on the narrow lanes of The Rocks, you can enjoy the Christmas feeling with mulled wine and a warm plate of deliciousness!
Did you know that The Rocks isn't that far from your Sydney Olympic Park accommodation?
Enjoy the Igloos
Right on the Pier One, you get to enjoy staying in an igloo. Pick your favourite kind from the various unique designs depending on the size and occasion. These pop-up igloos are fully equipped with some amazing furniture and a varied collection of food, with drinks, of course. If you didn't already get the hint, the igloos are crazy luxurious, and only stand until the end of August.
Whale Watching
It's the migrating season for the humpback whales! From June to September about 20,000 whales can be seen migrating along the South Wales coast. Go on a whale watching tour on your vacation to Sydney this winter. The tours will have guides who can explain every single detail to you about these magnificent creatures.
Climb the Sydney Bridge
Kill two birds with one stone by experiencing breathtaking views, and getting an adrenaline rush with the Sydney Harbour Bridge Climb. If you wish to get an aerial view of the city, you can go 134 meters above the water to reach the clear skies in the chilly weather. You will get to know some fun facts about the bridge and the city. Once the adrenaline rush slows down, you can head back to your stay at your Sydney Olympic Park hotel.
Chilled Water Surf
You may not be a surfing expert, but you would know that the winter storms tend to produce bigger waves that are pretty much consistent. Put on a wetsuit and get into the waters to enjoy the surfing experience in the cold and wintery waters of the Australian east coast!
Blue Mountains Scenery
If you want to enjoy an abundance of greens and waterfalls, you absolutely must visit the Blue Mountains. Merely two hours away from the city, the mountains offer something you wouldn't be able to imagine. The 400 million-year-old caves are an extremely well planned underground system, say about 40 km long!
Feel the Rugby Rush
In August, you can experience the Bledisloe Cup Festival where arch-rivals the New Zealand All Blacks and the Qantas Wallabies face off in the Bledisloe Cup. The ANZ stadium should be overflowing with crowd starting from 5th August to the 8th this year. So if you want to see Australians losing their mind over rugby, here's your chance! And FYI, the ANZ stadium is right in the area of your Sydney Olympic Park accommodation.
Time Travel
The Museum of Contemporary Art will be housing the New Romance from June 30 to September 4. There will be 18 artists showcasing their work involving science and aesthetics with technology and politics, who hail from Korea and all over Australia. This winter, you could experience what it would be like to live in the post-human era. Why miss it?
Fugitive Structures
To create awareness about the strength of bamboo and why it is called "green steel", Sherman Contemporary Art Foundation has gotten together with architect Vo Trong to create a pavilion made of bamboo only. The public display opens on July 7 and will remain so for everyone to see until 9th December. You can't miss out on moving through a grid of a pavilion made of the dense bamboo forest!
Hear the Stars Sing
Oh, how beautiful a cold winter night it would be to be able to hear the stars sing! Michaela Gleave, a Sydney artist, has developed an app that can translate constellations into musical scores. With A Galaxy of Suns, you can enjoy the music it creates as you snuggle up against your loved one in the cold nights under the open skies in Sydney. You must be excited to book accommodation in Sydney now!
Iceberg Pool Swim
Dive into the cold weather with the Bondi Icebergs Pool. Blocks of ice are thrown into the pool to start the swimming season. From May to September, localites and travellers alike can enjoy the swims in the super cold waters in the peak of winters. We Australians are crazy, and we relish it!
Warm Yourself with Food
No chance you get tired of the winter in Sydney, but in case you want to move to a little warmer place, you can move to the Northern Hemisphere. Here, you'll find food around the world, with street food and even the gourmet stuff. In the mild weather, you can enjoy the goodness of tasty food.
Do you know what the best part is? Even if you show up in Sydney completely unplanned, you will end up finding a hundred things to do. That's how wonderfully accommodating the city is!
So then, considering the number of things you can do this winters in Sydney, you're only left to book accommodation in Sydney and buy the plane tickets!
You'll be in Sydney in no time to enjoy everything it has planned for you!
The list is just to give you an idea as to what Sydney has to offer in the winters. If you look at the happenings of the city closely, you'll find more, interesting and marvellous activities. Or even enjoy your days in the city relaxing!
Liberty Plains Motel is a great option for you if you're looking to book accommodation in Sydney for your next vacation. We offer a wide range of amenities for your travel necessities. We're located in a great area, right near Olympic Park, surrounded by multi-cuisine restaurants, shopping streets and local leisure events being organised now and then.