Classic Room
---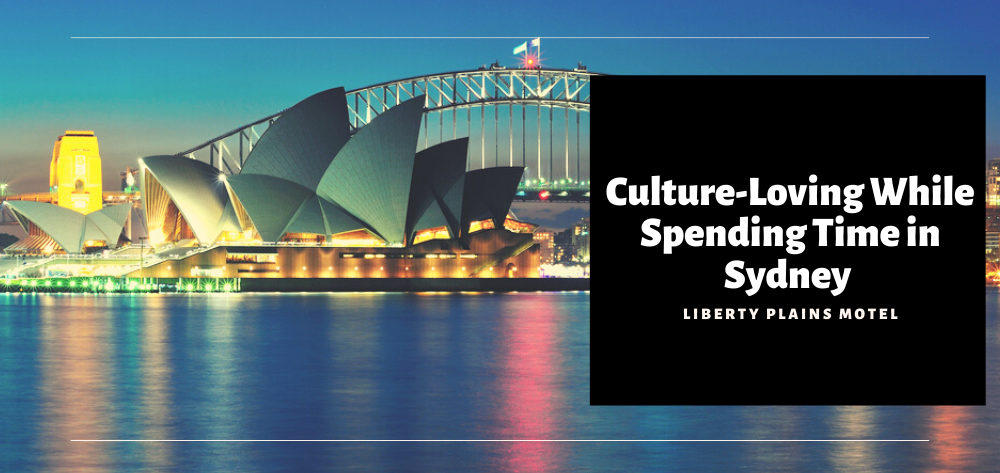 About the room
Show Some Culture-Loving While Spending Time in Sydney
---
Sydney has a beautiful vibe that you will experience each time you visit the city.
There is something about it that draws people to the Emerald City time and again.
If you want to be a part of the group who loves spending time in Sydney, being surrounded by fantastic culture, festivals, foods, and much more, then you should try finding accommodation near Sydney Olympic Park.
The rich culture that Australians live with is jaw-dropping gorgeous, and we know you would want a slice of this cake as well.
So we decided to list out a couple of events that are going to be happening in Sydney in the year 2020.
The new year has begun, it's in full swing, and Sydney has already decided that it's going to give the residents as well as visitors a chance to rejoice in life.
So let's begin!
1. In the Water
There's genuinely no other way to begin this article for Sydney than by talking about the Surfest in Newcastle. Considering it is one of the largest surf festivals in the country, you can expect a pool of people. A lot of the most famous professional surfers, male and female, shall be attending the fest, so if you are a surf expert or just enjoy spending time in the ocean, then you've got to be here. Beginning on 26th January 2020, the fest shall go on until 8th March 2020. Woohoo, right!
If you are trying to find accommodation in Olympic Park motels, then Liberty Plains Motel is where your search should end. We are a 3-star hotel that offers 4-star amenities.
2. The Supernatural Road
At the beginning of January, well almost, if you consider 10th to be the start, the art festival featuring some of the biggest names in Japanese art, will be coming to Sydney! It has been expected that about 180 highly creative and imaginative works shall be displayed. The folklore of Japan shall be brought to life in Sydney. Let's take a look at some of the names that are going to attend the event:
Takashi Murakami
Tsukioka Yoshitoshi
Fuyuko Matsui
Utagawa Kuniyoshi
Miwa Yanagi
Katsushika Hokusai
The exhibition will only continue till 8th March 2020, so make sure you don't miss it!
If you want to keep up with the work of these artists, then pick an accommodation near Olympic Park, something like our motel!
3. Celebrating a Community
This is not just any community that you're going to want to celebrate. The LGBTQI pride parade is one of the most joyous and fascinatingly spectacular events that happen in Sydney. There may be over 20,000 attendees from all over Australia and other countries as well. That's how wildly famous and respected Sydney Mardi Gras is! How can you even think about missing such a parade? There will be a lot more events that you can enjoy as you surround yourself with love and acceptance. Oh, and as for the dates, the celebration lasts from 14th February 2020 to 1st March 2020. That's a long enough window for you to show your support.
4. Bluesfest
Be there or be square for the internationally renowned festival boasting blues and roots music. Each year when the Easter long weekend comes down the road, Byron Bay Bluesfest is organised which includes about 200 performances, for five days. Music from around the world can be enjoyed in one spot. The event began in 1990, and now in 2020, there are about 100,000 people who attend the event.
5. 22nd Biennale of Sydney: NIRIN
From 14th March 2020 to 8th June 2020, the Art Gallery of NSW, Campbelltown Arts Centre, Artspace, Cockatoo Island, National Art School in Sydney, and the Museum of Contemporary Art, will all be open for public. The platform, Biennale, is one for the ideas and art that is recognised for being commissionable, thought-provoking, and innovative. It is for artists from around the world, as much as it is for the locals.
6. One for the Writers
With the Sydney Writers' Festival being held in April 2020, some of the biggest names in the industry shall be flocking into Australia. During the week-long event, there shall be several speeches, performances, and panel discussions that you can attend. You should be able to get a booking at one of the friendly Olympic Park motels for the range of your stay. About 400 events revolving around conversations of ideas and books are estimated to attract 100,000 plus people from around the world. You could be one of them! A lot of venues will be allotted for the event, so while attending these, you could get a glimpse of Sydney as well. Hey, you're going to want to begin booking your tickets!
7. Golden Slipper Day
Alright! This is an event that you cannot miss if you are in Australia, especially Sydney in March. The 2020 Longines Golden Slipper Carnival is going to be held on 21st March 2020 and is considered to be a big day of Group One racing. Also known as Longines Golden Slipper Day, the event should be on your list of things to do once in a lifetime in Australia.
We told you!
There is such diversity in Australia that even if you visit Sydney, just Sydney, you will be awestruck by what it has to offer you.
The events that we have included in the list are just a fraction of what all is going to happen this year.
2020 shall bring more of everything into your life, including new experiences, love, and growth.
Liberty Plains Motel is one of Sydney's finest Olympic Park motels, located in Lidcombe. We offer a wide range of amenities for your travel necessities. We're located in a great area, right near the Olympic Park, surrounded by multi-cuisine restaurants, shopping streets and local leisure events being organised now and then.