Classic Room
---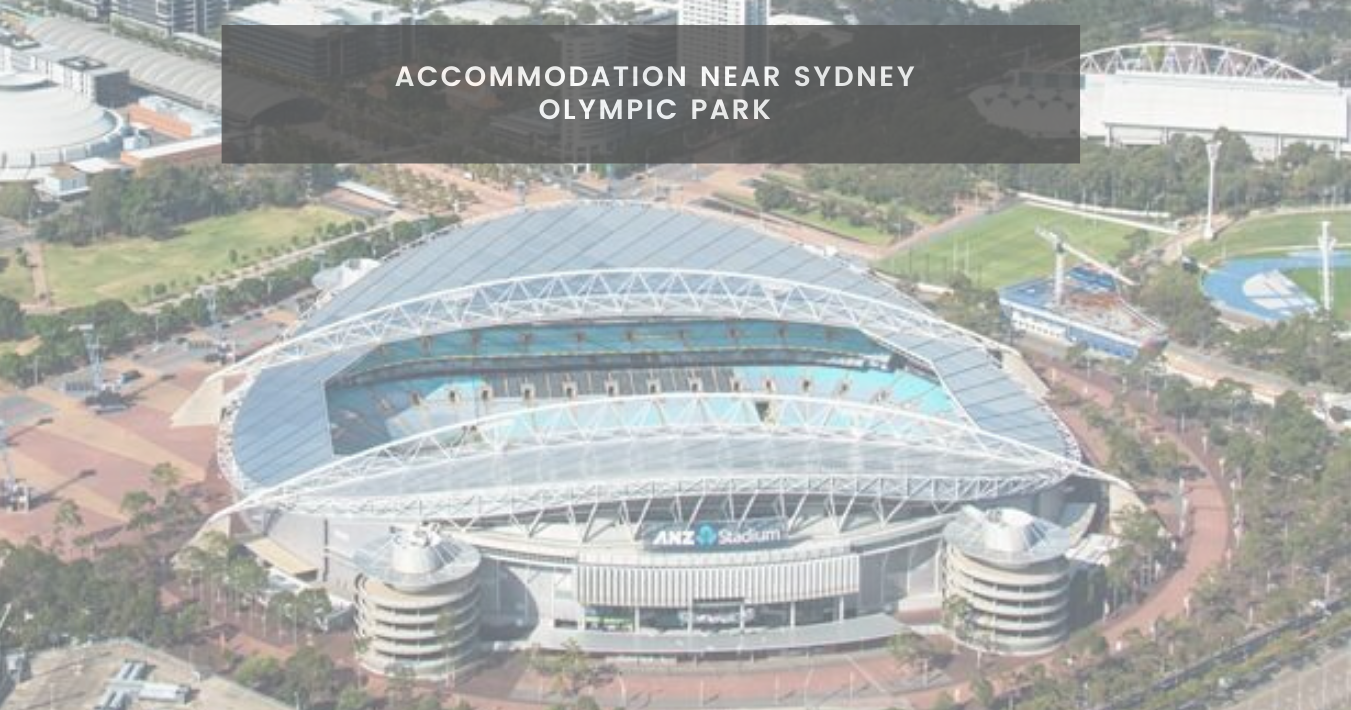 About the room
Sydney Olympic Park: 8 Things to fall in Love with this Mega-park
Sydney Olympic Park remains to be the most impressive park and is more like a fantastic wonderland for the locals and visitors who have access to natural and human-made attractions, activities and adventures.
If you are a visitor relaxing at a nearby Sydney Olympic Park accommodation, then you have tonnes of exciting sports activities and entertainment events coming up every day. You can opt for archery, athletic & aquatic events, football, tennis, hockey, cricket and likewise to keep yourself fit even during the holidays.
There are myriad of events and plenty of spaces for outdoor fun activities, art galleries and lovely neighbourhoods. It also caters to some of the most exceptional dining options, fantastic cafes, bars and excellent caffeine places to fall in love with. Let's kick start on a splendid journey exploring this official suburb of Greater Sydney.
Top 8 Things to do in Sydney Olympic Park
We are pretty sure you will love Australia's most extensive urban parklands inhabiting rare saltmarshes, remnant woodlands, waterbird refuges, mangroves and lot more. This place is apt for people who love sports and try multiple adventurous activities. If not this, then you can even go shopping in Sydney.
Bicentennial Park @ Homebush Bay
This park is a treat for all nature lovers and wildlife photographers. Spread on 40 hectares of scenic land; this place has a lot to offer from picnic spots, playgrounds, barbeque spots, cycling trails, walking paths and many such things to excite the adventurer in you.
You are free to watch exotic birds by the Waterbird Refuge, enjoy stunning views from the Treillage Tower, go on a relaxing broadway through mangroves or have fun at the playground with your family. The choice is yours.
After this workout, don't forget to grab some coffee.
Explore the park on a bike
Nothing would be better than hiring a bike and peddling through the park. The bike hire has a variety of bicycles of different sizes and shapes for all ages. Go for long bike rides through a scenic bike trail, stunning landscapes, lush green pathways and attractive outdoor art galleries.
Qudos Bank Arena
This is the largest and buzziest indoor arena in Sydney Olympic Park that can hold up to 21,000 guests. Considered to be managed by one of the best entertainment groups in the world, there are plenty of events and shows taking place every day. Before making a move, look into their event calendar and opt for your favourite concerts, musical nights or basketball matches.
Make sure you have booked your Sydney Olympic Park accommodation!
How about testing your archery skills at the Sydney Olympic Park Archery Centre?
Earlier, the centre was used as a venue for the Sydney 2000 Olympic and Paralympic Games. Today, the archery centre offers you a unique way to put your archery skills into action. Get ready to aim at targets, shoot arrows and get trained under professionals. You also have expert instructors on the ground equipped with full safety measures to help you hit the bull's eye.
GIANTS Stadium
Although this stadium is perfect for live concerts, festivals and sporting events, we bet you won't get a seat vacant during the Australian Football League (AFL). Experience the thrill and participate in the football fever as you cheer your home team.
If you have missed the earlier one, then there are plenty of exciting football matches taking place frequently. The moment you reach the stadium, you can feel the city's love for sports.
Spend the day with Segway Tours Australia
Get excited to experience this amazing outdoor experience with your family and get on a laughter ride on a Segway. You can choose your desired tour packages and zoom around on a 60-minute Segway adventure through rocky roads, grassed areas, old bunkers and don't forget to explore the heritage buildings and nature's beauty coming your way.
Blaxland Riverside Park
It's a must-visit destination for families. It has a vast playing space with a variety of sports activities, including water plaza with 156 jets, giant swings, tunnel slides, embankment slides, flying fox, sandpits, spinning play discs, climbing nets and treehouses. While, adults can soak in the sun, prepare barbeque, hop into a historic train ride, riverside trail or even go on a date at the riverside restaurant.
Brickpit Ring Walk
It is a historical landmark wherein you can walk the 550 m ring around the Brickpit pond and look out for exotic Golden Bell Frogs. On this circular walkway, you can hear to soundscapes of frog, bird calls and get a panoramic view of the lush green area.
It was built in preparation for the 2000 Olympic Games, but the organizers decided to make a pond and preserve endangered species like the Golden Bell Frog.
Hurry to book your accommodation in Sydney today!
What's next?
End the day with a delicious dinner at Abattoir Blues Café. This pub-style place provides delicious meals to satisfy your hunger after the long day. Also, try the Coffee Club for a well-brewed coffee and yummy breakfast meals. Try their signature drinks and iced coffee to get that perfect Aussie taste.
Are you looking for a 3-star hotel with 4-star amenities? Liberty Plains Motel is your ideal choice. We offer excellent service, different suite and room combination, essential yet straightforward amenities like free Wi-Fi, LCD TV and more.