Classic Room
---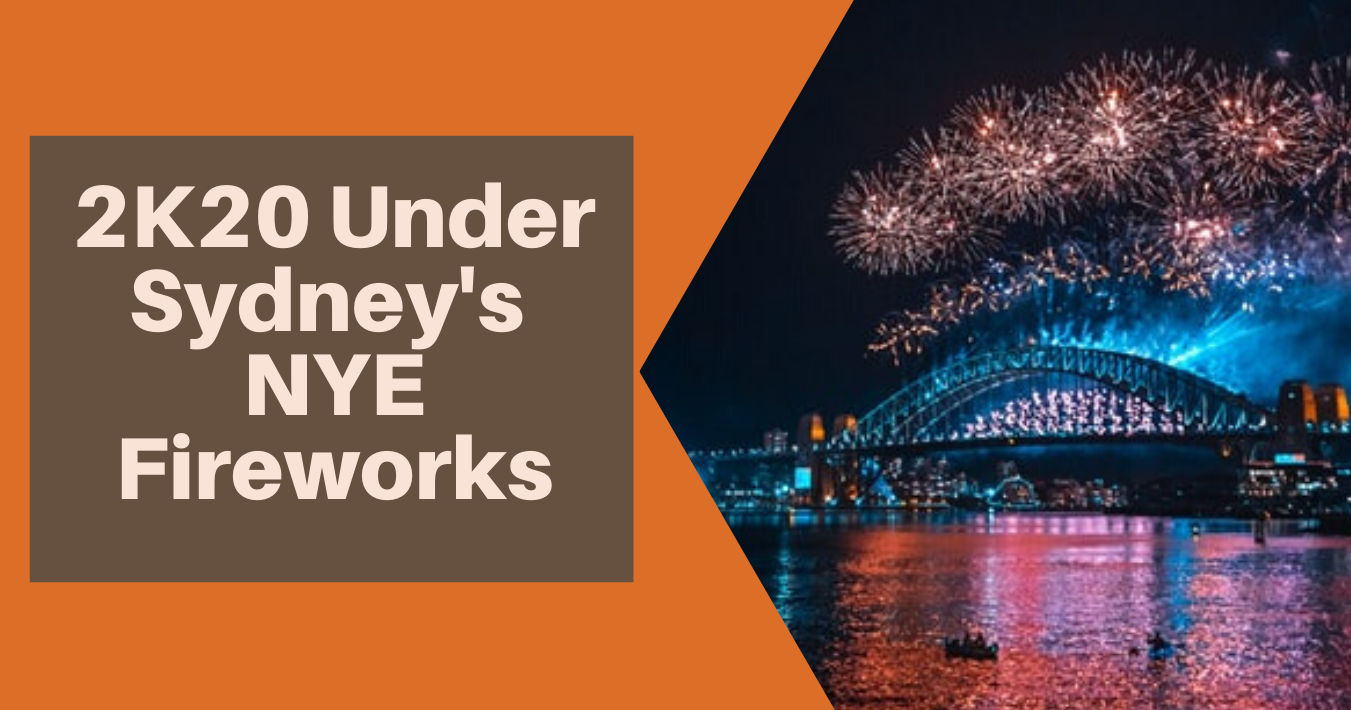 About the room
Saying Hello to 2K20 under Sydney's NYE Fireworks
---
We know that Sydney clocks the New Year much earlier than the rest of the world. Thus, it is understandable that Sydney's NYE celebrations will remain to be grand and famous.
People from every nook and cranny of the world keep their eyes glued to their TV sets to watch the city's sky burst into a pyrotechnic extravaganza. Splurge into a perfect winter holiday in Sydney, this year!
So, pack up your bags and head down for a dazzling aerial performance, glimmering ships, glamorous dinner, and an uninterrupted panoramic view from different vantage points. If you are on a budget, then we have outlined some best free vantage spots in Sydney to celebrate your New Year 2K20 in style.
You can even play your stay at the Homebush Hotel in Olympic Park.
The Sydney Opera House is the best place to watch fireworks. If you fail to book your spot, then there are other 'free' options like Dawes Point Reserve, East Circular Quay, Campbell's Cove, Blues Point Reserve, Bradfield Park, Goat Island and many more.
Besides this, other top things to do in Sydney include:
Enjoy the panoramic view of the Harbour and the midnight fireworks straight from the Botanical Gardens.

Swing to your favourite music at Luna Park or Taronga Zoo.

Stroll down on the Sydney sea under the glazing stars.

Go on a NYE date with your S.O at the reserves around the Harbour.

Spend the night on an island under the fireworks
If you have failed to get tickets for your favourite cruise or vantage points, then we have got your back. There are still a lot of free vantage points to experience Sydney's grandest firework display. Dive in to choose yours. You are gonna love the winters in Sydney too.
Robertson Park @ Watsons Bay
Don't forget to bring in your picnic basket as you explore the distant views of the city coming to life. Here, you would get a limited view of the bridge, but you still can witness the spectacular fireworks.
One of the best things is that you experience less crowd as compared to other famous vantage points. You can relish a candlelight dinner or enjoy the view of the 'The Coathanger' over the trees with your family. The park holds 500 people, so you need to occupy your spot in the afternoon itself. On-street parking is available but at a minimum. No alcohol, please!
Simmons Point Reserve @ Balmain East
Are you looking for a quieter yet romantic spot to propose your beloved one? Then, hop down to Simmons Point Reserve and explore the fireworks of the western side of the Harbour Bridge. On New Year, the park can hold 300 people with a promise of giving you a lifetime experience and a partner too! There are no public toilets, do think accordingly.
Birchgrove Park @ Birchgrove
It is an ideal place for families and locals who come to watch NYE night sky every year. There are multiple vantage points since it's located on the West side of Sydney from Balmain.
Get lucky to explore the direct view of the beautiful fireworks of the western side of the Sydney Harbour Bridge. If you want to celebrate your New Year at this park, then you have to be quick to get your prime spot.
Start planning your NYE now!
Sydney Park @ Alexandria
You get a large recreational area located in the inner-city of Sydney with a vast, lush green parkland, gardens, hills and pathways. This sounds like a perfect family New Year celebration.
You will get a panoramic view of the entire city away from Sydney's crowd and still enjoy the world-famous lights. It offers bike track for your children and barbeque facilities for a perfect New Year dinner. It even has public toilets.
You will surely have a gala time experiencing New Year from the tip of the hill.
How about staying at affordable Homebush Hotels in Olympic Park and spending the New Year at the Sydney Park?
Pyrmont Bay Park @ Pyrmont
It is known to be an underrated vantage point due to its a limited view of the NYE fireworks. But, you still have a vast grassy land with garden beds ample public seating places for an excellent night view. The park is located between the Australian National Maritime Museum and Star Casino.
You can probably enjoy the silence and the starry skies and head off to the casino for some quick moves. If you wish to jump away from the chaos and mundane lifestyle, then you have this fantastic opportunity to spend some quality 'we' time.
Spending New Year in Sydney is definitely worth all the hype it gets. You have plenty of things to explore, including camping under the stars, annual Taronga Zoo parties, circus-themed bonanzas and Harbour of Light Parade. There are plenty of things to do in Sydney, but you cannot afford to miss the NYE fireworks this year! Pick your favourite point and party hard your way at Homebush Hotels in Olympic Park.
Liberty Plains Motel is a 3-star hotel with 4-star amenities offering excellent rooms at reasonable rates in Sydney. If you are planning to stay in Sydney throughout the Christmas season, then it's time to look out for Sydney Olympic Park accommodation. This New Year, enjoy your stay while you explore the bustling cosmopolitan city-its tantalizing lifestyle, glittering Harbour, buzzing Opera House and Sydney's NYE fireworks.